2000 mm drie/vijf lagen nieuwe stijl volledig automatische hoge snelheid gegoten rekfolie eenheid
Op basis van 30 jaar professionele vaardigheden en continue verbetering, dit apparaat is ontworpen voor één kant kleverige of twee zijden kleverige drie lagen / 5 lagen rekfolie, gegoten rekfolie, vastklampen film, reliëf film, beschermende film enz., voornamelijk geschikt voor LLDPE, gerecycleerd LLDPE, CPE, PP, PE materiaal, enzovoort.
Belangrijkste technische Parameter:
Model: CL - 80/100/80 H
Breedte van sterven hoofd: 2400mm
Breedte van Film: 2100 mm

Dikte van Film: 0.01-0.05 mm
Structuur van Film lagen: A/B/C of a/c/B/C/A
Liner snelheid van machines: 350m/min
Max 3D-capaciteit: 460kg/h
Max Opwikkel Diameter: 400mm
Schroef Diameter: 80/100/80 mm
L/D Verhouding van schroef: 30: 1
Macht van hoofdmachine motor: 45/90/45kw
Total Power: 150-300kw
Algemene Dimensions(L*W*H): 14 * 7 * 4.5 m
Totaal gewicht: 25T


Functies
1. lineaire snelheid (max): 350m/min, dikte van 20 micron kunt krijgen capaciteit 10 ton per dag.
2. Motor rechtstreeks verbinding maken met versnellingsbak, sterk verbetert schroef extrusie per minuut, verbetert de gehele machine capaciteit.
3. keramische gegoten aluminium thermostaat schroef kachel, maken de LLDPE met perfecte plasticizing eigenschappen.
4.1000mm grote diameter koeling roller apparaat, met speciale ontwerp: water een manier binnen en een manier uit, spiraal kanaal, waardoor de koeling van de film snel met goede transparantie.
Toepassing
De film ruime schaal kan worden toegepast in inwikkeling van pallet-verpakking, opslag, verpakking, handmatige verpakking, enzovoort.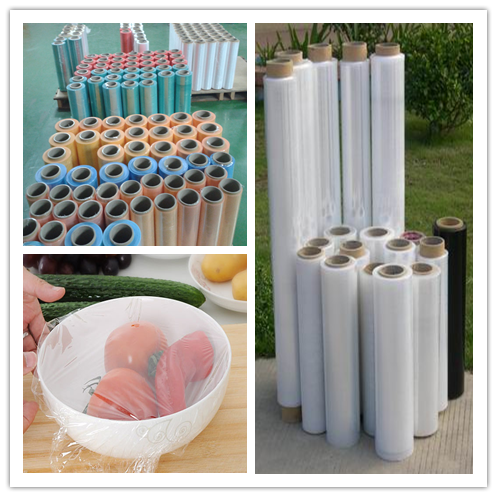 Certificaat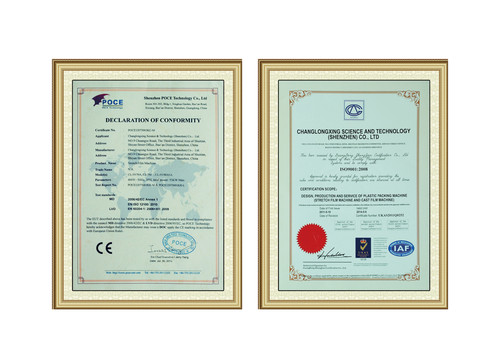 Verpakking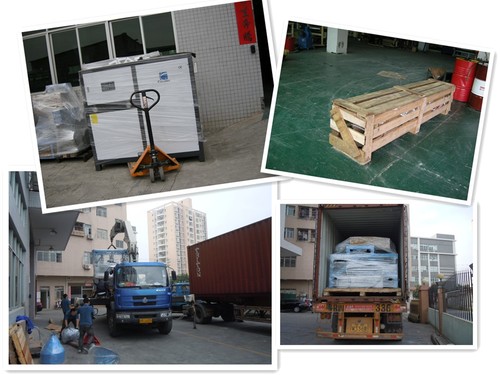 Dienst na verkoop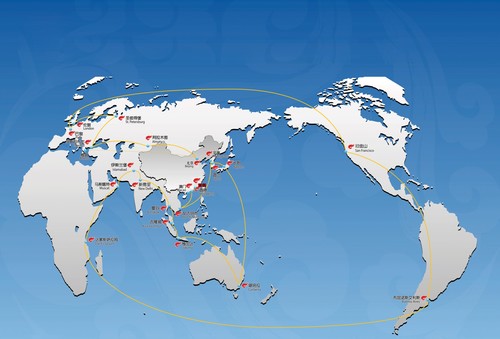 We beschikken over een professionele en jonge beheer en technicial team, heeft betrekking op onze service net over de hele wereld, de snelle en handige service aan uw eisen zal voldoen.
1. 12 maanden garantie periode, levenslang onderhoudsdiensten, engineer aan deur onderhoud.
2. senior engineer installatiegids & exploitant trainen.
3. machine instructie, klaar toegang.
4. Technischedienst team, 7 * 24h telefoondienst.
Product Categorie : Rekken van de filmserie Machine > 2000mm rekfolie machine eenheid