Drie/vijf lagen volautomatische PE rekfolie eenheid
Gebaseerd op 30 jaar ervaring en onze klanten huidige bewerking, dit apparaat is ontworpen voor het produceren van enkele/dubbele-side zelfklevende drie lagen / 5 lagen rekfolie, gegoten rekfolie, vastklampen film, reliëf film, beschermende film enz., het is geschikt voor LLDPE CPE, PP, PE materiaal enzovoort.
Belangrijkste technische Parameter:
Model: CL-75/100/75 C
Breedte van sterven hoofd: 2350 mm

Breedte van Film: 2050 mm
Dikte van Film: 0.01-0.05 mm
Structuur van Film lagen: A/B/C of a/c/B/C/A
Liner snelheid van machines: 200 m/min
Max 3D-capaciteit: 400 kg/h
Max Opwikkel Diameter: 400 mm
Schroef Diameter: 75/100/75 mm
L/D Verhouding van schroef: 30:1
Motor macht van belangrijkste Machine: 45/90/45kw
Total Power: 100-250kw
Algemene Dimensions(L*W*H): 12 * 5.6 * 4.5 m
Totaal gewicht: 17T
Functies:

1. de hele lijn vast smelt meting pomp met precisie druk sensorsysteem. Te verhogen of verlagen van de druk binnenkant van schroef te maken is de druk stabiel. Strikt controle kunststof extruder uitgang, zorgen voor afwerking stabiel en handhaven van een uniformiteit.

2. koeling roller stelt grote diameter ontwerp en speciale dubbeldeks runner, sterk verbeteren om te zuigen de lucht en stof van het T-sterven om ervoor te zorgen dat de koelend effect in hoge snelheid productie proces, transparant zijn, en waarborgt voorts dezelfde temperatuur van koeling walsoppervlak.

3. de hele lijn komt waar volautomatische productie, op basis van traditionele automatische gesneden film,volautomatische papier schuiven laden en lossen systeem, automatische pneumatische kern schacht afblazen en lossen roller, sterk toeneemt hoge output, hoge lineaire snelheid en opslaan van arbeidskosten.
Toepassing
De rekfolie maken door deze machine meestal gebruikt in de industriële veld, poort pallet verpakken en bouwmateriaal verpakking . Voor cling film,is voor alle soorten voedsel package.such als vrucht, gerechten, gekookt voedsel en enz., die kan worden gezien in supermarkt, voedsel, hotel en restaurant-hall fabriek.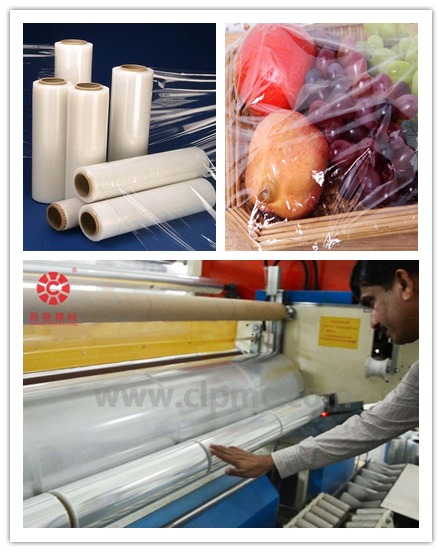 Certificaat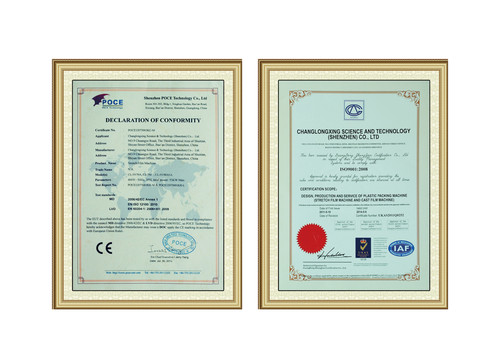 Verpakking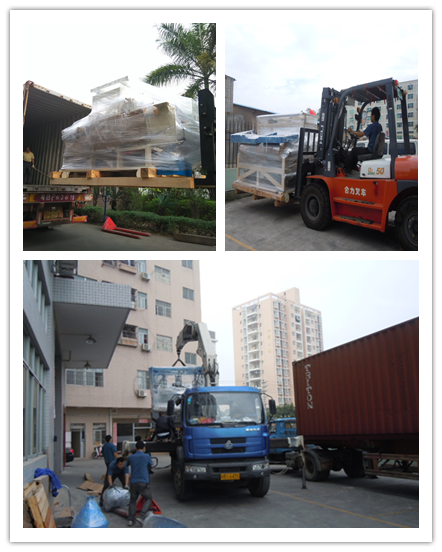 Dienst na verkoop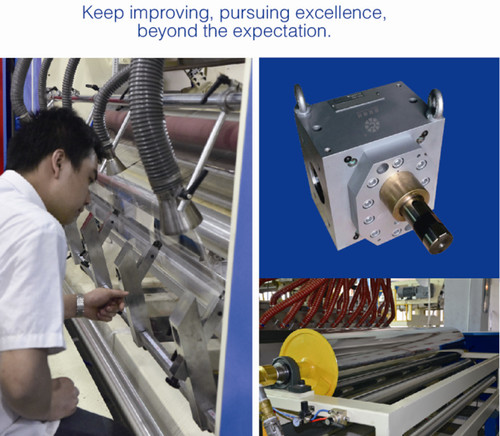 Onze professionele Beheerteam is constitutief voor uitstekende technische staf. Wij kunnen bieden uitstekende dienst na verkoop in tijd, geven een goede technische opleiding om het product in beste staat eeuwig.
Wij zullen reageren op serviceaanvragen en de klacht van de klant in de kortst mogelijke tijd, geven een duidelijk antwoord en een oplossing om te gaan met in de tijd. Op hetzelfde moment samenvatten we van klant klacht en voorstel om te erven van onze troeven, onze onvoldoende corrigeren. We begaan ter verbetering van de kwaliteit van onze diensten, zodat onze klanten meest tevredengesteld worden zal.
Bieden wij garantie op de kwaliteit van het product en levenslang onderhoudsdiensten.
Product Categorie : Rekken van de filmserie Machine > 2000mm rekfolie machine eenheid