Hoge snelheid drie / vijf lagen Film lijn rekken
Deze machine maakt gebruik van LLDPE, PE, CPE, PP als belangrijkste materiaal en keurt verschillende soorten ontslag voor de productie van de single of dubbele-side zelf-kleverige stretch inwikkeling cling film, emossing film, film, de film heeft goede treksterkte, ablilty anti-prikken en kerfslagwaarde. Zijn goede krimpende memory-functie en zelf-kleverige kan ter controle van goederen integriteit om te voorkomen dat goederen uit losraken en samen te vouwen tijdens vervoer en wordt vervuild door stof. De transparantie en de treksterkte van dit product kan de verpakking economische en praktische.
Belangrijkste technische Parameter:
Model: CL-75/120/75 C
Breedte van sterven hoofd: 2500 mm
Breedte van Film: 2000 mm
Dikte van Film: 0.01-0.05 mm
Structuur van lagen folie: A/B/C of de a/c/B/C/A
Liner snelheid van machines: 300 m/min
Max extrusie capaciteit: 625 kg/h
Max Opwikkel Diameter: 460 mm
Schroef Diameter: 75/120/75 mm
L/D-Verhouding van schroef: 30:1
Motor kracht van hoofdmachine: 37/110/37kw
Total Power: 120-300kw
Algemene Dimensions(L*W*H): 12,5 * 8 * 5.1 m
Totaal gewicht: 32T
Functies:
1. de dagelijkse output kan bereiken tot 15 ton.
2.dubbele lagen structuur, het opslaan van een groot deel van de vloer spaties.
3.schroef met Italiaans design, lucht verwarming vat, 150CC smelt meting pomp sensortechnologie om te zorgen voor een goede verwarming en
koeling, sterk verbeteren product uniformiteit.
4. hoog snelheid van grote diameter van 1000mm koeling roller, gebruik speciale dubbeldeks chi roll spiraal ontwerp om uitstekende koelend effect van stereotypen.
5. reeling systeem met behulp van Mittelstation modus, dubbelzijdig design, dual-lijn mes gesneden film.
6. constante spanning airshaft center afgehaspeld controlesysteem, Noodstopbewaking cut van de film.
7.300 m/min afgehaspeld lineaire snelheid, te vergelijken met traditionele meer dan 46%.
8. automatische wijziging roller, afwikkelen, lossen systeem, veilig en efficiënt.
9. de lijn neemt PLC en touch screen systeem, eenvoudige en makkelijk te lopen.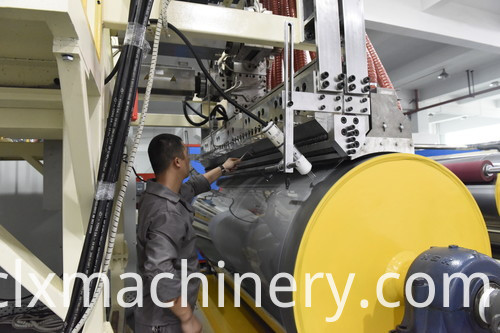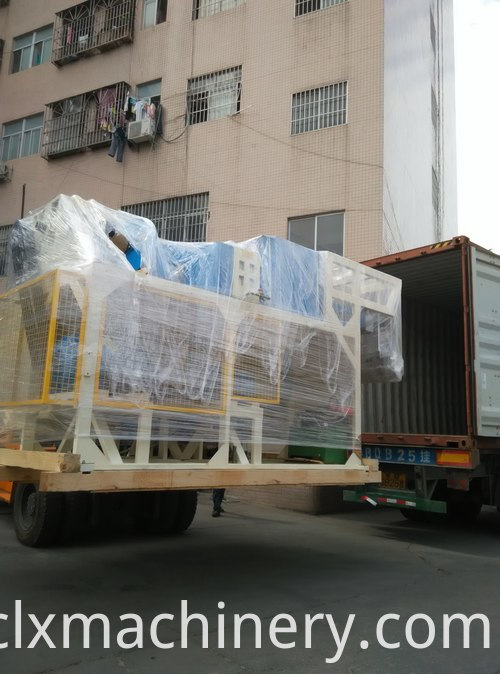 Toepassing
De film kan worden gebruikte in de verpakking van goederen.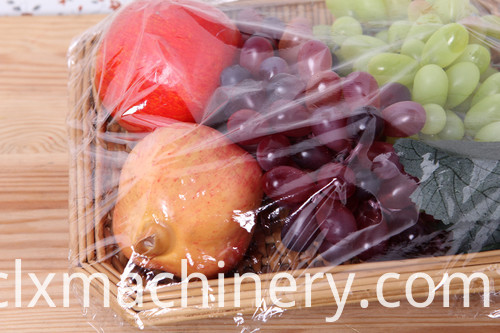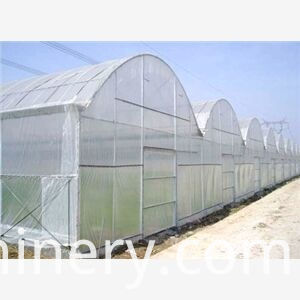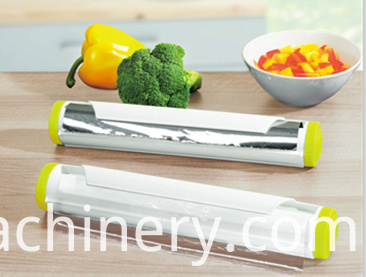 Certificaat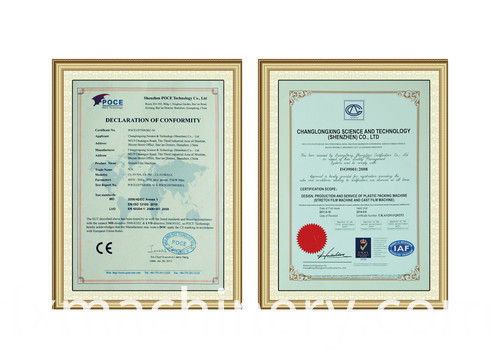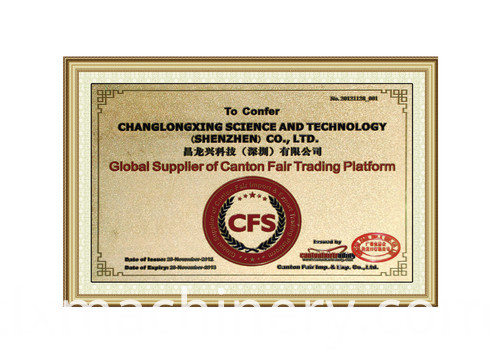 Dienst na verkoop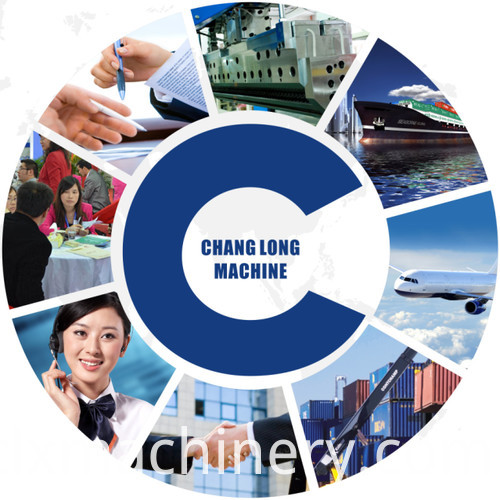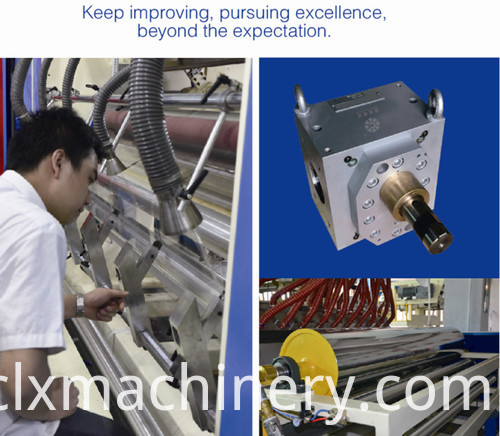 Onze professionele Beheerteam is constitutief voor uitstekende technische staf. We kunnen perfecte after-sales dienstverlening in de tijd, geven een goede technische opleiding om het product in de beste staat eeuwig.
Wij zullen reageren op serviceaanvragen en de klacht van de klant in de kortst mogelijke tijd, geven een duidelijk antwoord en de oplossing voor het tijdig behandelen. Op hetzelfde moment samenvatten we van klant klacht en voorstel om te erven van onze troeven, onze onvoldoende corrigeren. We begaan ter verbetering van de kwaliteit van onze diensten, zodat onze klanten meest tevreden zult zijn.
Wij bieden de garantie op de kwaliteit van het product en levenslang onderhoudsdiensten.
Product Categorie : Rekken van de filmserie Machine > 2000mm rekfolie machine eenheid