Volautomatische Cast rekken Film productie Machine
Ontworpen voor drie of vijf lagen rekken film, film vastklampen, reliëf beschermende film, film, enz., deze nieuwe stijl hoge snelheid rekfolie machine is gebaseerd op onze meer dan 30 jaar professionele vaardigheden en continue verbetering, het is geschikt voor LLDPE, LLDPE PP, PE, enzovoort als grondstof.
Belangrijkste technische Parameter:
Model: CL-80/100/80 H
Breedte van sterven hoofd: 2400mm
Breedte van Film: 2100mm
Dikte van Film: 0.01-0.05 mm
Structuur van lagen folie: A/B/C of de a/c/B/C/A
Liner snelheid van machines: 350m/min
Max extrusie capaciteit: 460kg/h
Max Opwikkel Diameter: 400mm
Schroef Diameter: 80/100/80 mm
L/D-Verhouding van schroef: 30: 1
Kracht van hoofdmachine motor: 45/90/45kw
Total Power: 150-300kw
Algemene Dimensions(L*W*H): 14 * 7 * 4.5 m
Totaal gewicht: 25T
Functies
1. film edge recycling met een speciaal ontwerp, een extra extruder speciaal voor recycling van film, om de recycling film smelt opnieuw en warm geperst van de schroef, het zal niet hetzelfde zijn als nieuw materiaal. Deze rand recyclingsysteem bespaart aanzienlijk de kosten en verbetert de rand film recycling stabiliteit.
2. vacuüm vak apparaat, het gebruikt om te absorberen de lucht tussen film en koeling roller. Eerst kan maken de film gesloten voor koeling roller strak, waardoor de film koeling zeer snel, houd het koelend effect op hoge snelheid uitgevoerd.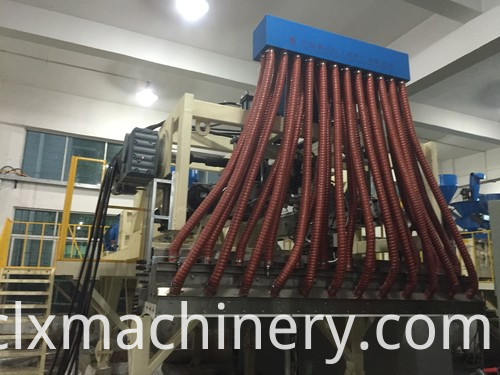 3. 150CC smelten pomp gekoppeld aan Italië Gefran druk systeem en manometer een apparaatset.
(1) dit apparaat met constante druk en constante extrusie. Die kan nauwkeurige controle het 3D-effect is hetzelfde per minuut. Vervolgens garantie van de stabiliteit van de extrusie, de variatie van de dikte is minder, dus geen mensen aan te passen de dikte op T-sterven moet.
(2) de smelt pomp door de smelt-pomp, welke compressie van de dichtheid van de smelt en verbetering van de treksterkte van de film en perforaties weerstand. Extrusie telkens is hetzelfde om te garanderen dat elke afgewerkte roll is hetzelfde gewicht.
(3) zonder smelt pomp, het is door de schroef, geëxtrudeerd met smelt pomp, het is warm geperst door pomp, die vermindering van de lasten van de schroef en Golf doos, verlengen de levensduur van de apparatuur.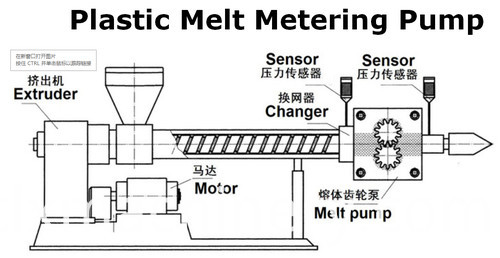 Toepassing
De film is breed inzetbaar in inwikkeling van pallet-verpakking, opslag, verpakking, handmatige verpakking, enzovoort. Het is een goede vervanger voor hete krimpfolie verpakking.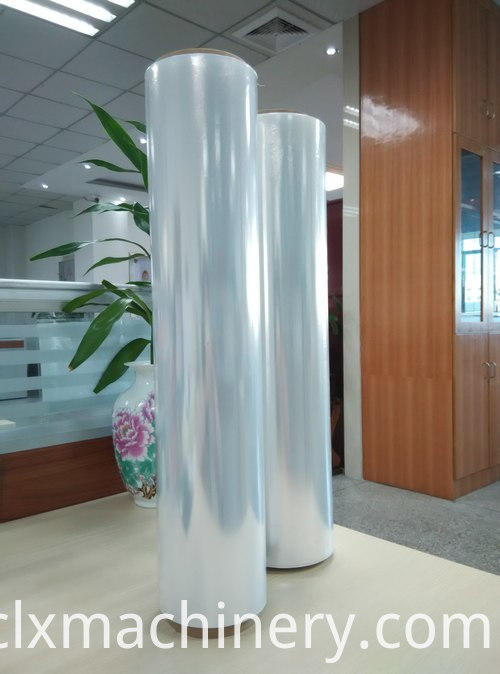 Certificaat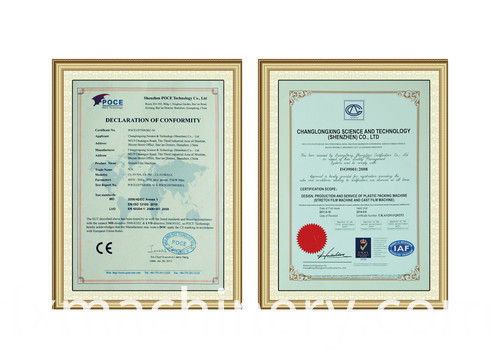 Verpakking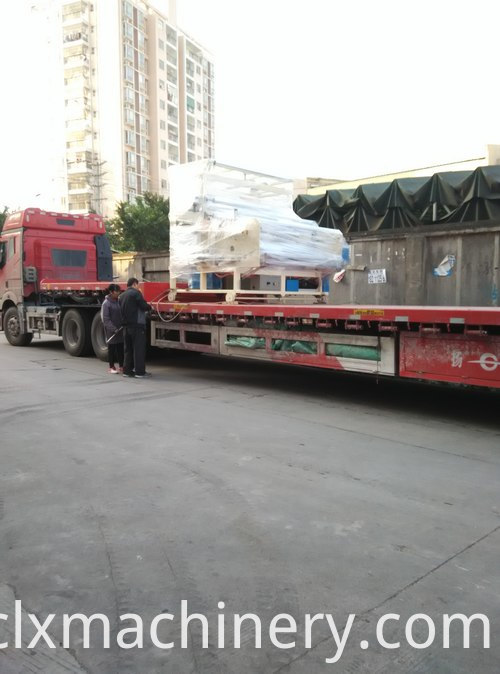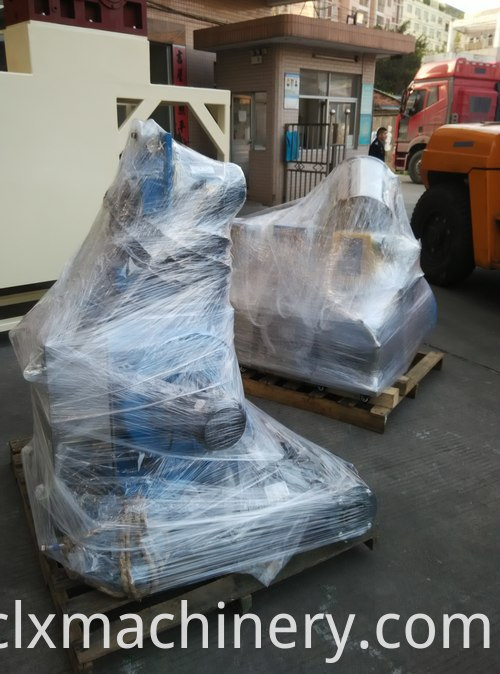 Dienst na verkoop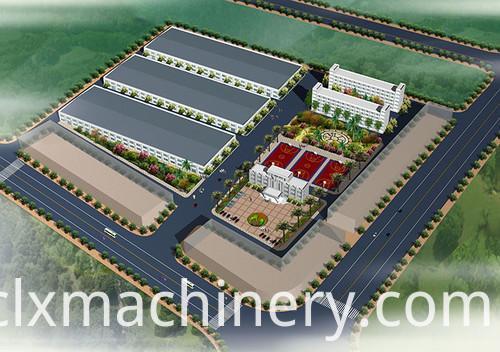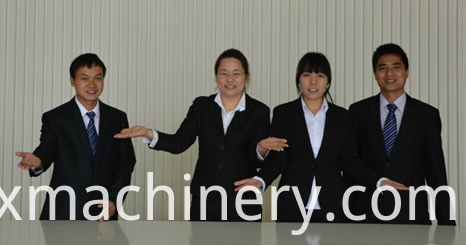 Onze professionele Beheerteam van uitstekende technische staf constitutief is. We kunnen perfecte after-sales dienstverlening in de tijd, geef een goede technische opleiding om het product in de beste staat eeuwig.
Wij zullen reageren op serviceaanvragen en de klacht van de klant in de kortst mogelijke tijd, geven een duidelijk antwoord en de oplossing voor het tijdig behandelen. Op hetzelfde moment samenvatten we van klant klacht en voorstel om te erven van onze troeven, onze onvoldoende corrigeren. We begaan ter verbetering van de kwaliteit van onze diensten, zodat onze klanten meest tevreden zullen.
Bieden wij garantie op de kwaliteit van het product en levenslang onderhoudsservices.
Product Categorie : Rekken van de filmserie Machine > 2000mm rekfolie machine eenheid