2000 mm PE Cast Film Machinery
Gebaseerd op 30 jaar professionele vaardigheden en voortdurende verbetering, is deze nieuwe stijlsnelhedeneenheid ontworpen voor éénzijdig plakkerige of aan twee zijden klevende drielaagse / vijflaagse rekfolie, gegoten rekfolie, vershoudfolie, bosseleerfilm, beschermende film enz. , gebruikt hoofdzakelijk LLDPE, gerecycleerde LLDPE, CPE, PP, PE als grondstof.
Hoofd Technische Parameter:
Model: CL- 80/100 / 80H
Breedte van sterven hoofd: 2400mm
Breedte van film: 2100mm

Dikte van film: 0.01-0.05mm
Structuur van filmlagen: A / B / C of A / C / B / C / A
Liner Snelheid van machines: 350m / min
Max. Extrusiecapaciteit: 460kg / h
Max Rewind-diameter: 400mm
Schroef diameter: 80/100 / 80mm
L / D-verhouding van schroef : 30: 1
Motorvermogen van hoofdmachine: 45/90/45 kW
Totale kracht: 150-300kw
Algemene afmetingen (L * B * H): 14 * 7 * 4.5m
Totale gewicht: 25T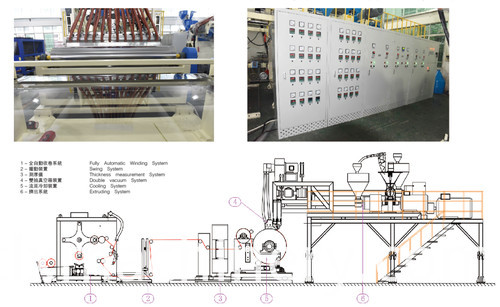 Kenmerken
1.Linear Snelheid (max): 350m / min, 20 micron dikte kan een capaciteit van 10 ton per dag krijgen.
2. Motor verbinden met versnellingsbak direct, sterk verbetert schroef extrusie per minuut, verbetert hele machine capaciteit.
3. Keramische gegoten aluminium thermostaatschroefverwarming, om de LLDPE te maken met perfecte weekmakende eigenschappen.
Toepassing
De film kan op grote schaal worden gebruikt bij het verpakken van palletverpakkingen, opslagverpakkingen, handmatige verpakkingen, enzovoort.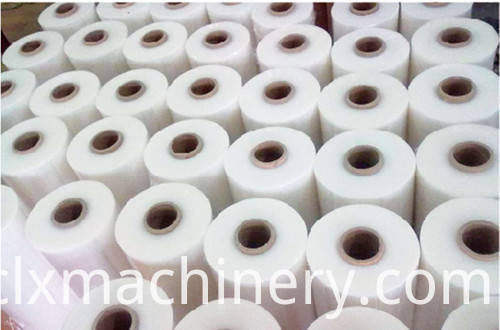 Certificaat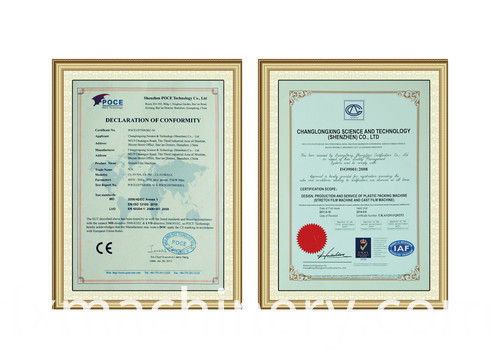 Inpakken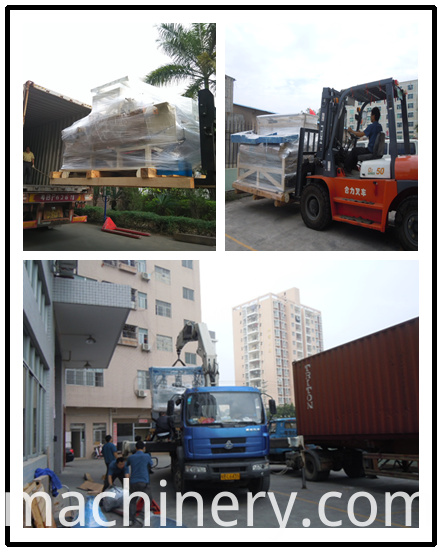 Klantenservice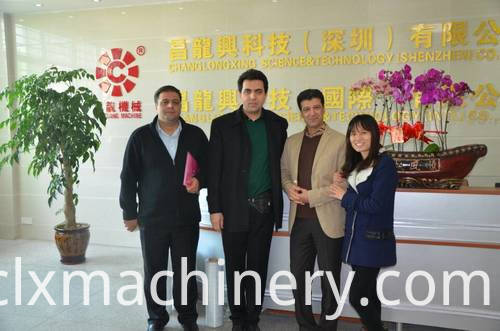 Wij beschikken over een professioneel en jong management en technicial team, ons servicenet bestrijkt over de hele wereld, de snelle en handige service zal aan uw eisen voldoen.
1. 12 maanden garantieperiode, levenslang onderhoud diensten, ingenieur tot deur onderhoud.
2. Installatiehandleiding voor senior ingenieurs en machinisten.
3. Machine-instructie, gemakkelijke toegang.
4. Technisch serviceteam, 7 * 24 uur telefoondienst.
Product Categorie : Rekken van de filmserie Machine > 2000mm rekfolie machine eenheid