CL 1500 mm drie laag rekken film productie machiney CL-65/90/65 C
Productbeschrijving
:
1. dikte aanpassing toepassingsgebied:10µm-50µm;
2.Diameter schroef: 65/90/65 mm
3. breedte van effectieve film: 1 500mm(max) of 3 * 500 mm;
4. structuur van film lagen: A/B/C of de a/c/B/C/A Co geëxtrudeerd;
5. de fit materiaal: LLDPE;
6. extrusie capaciteit (max): 250kg/h.
7. lijnsnelheid: 150m/min
8.algemene Dimensions(L*W*H): 11,5 * 5.0 * 4.1 m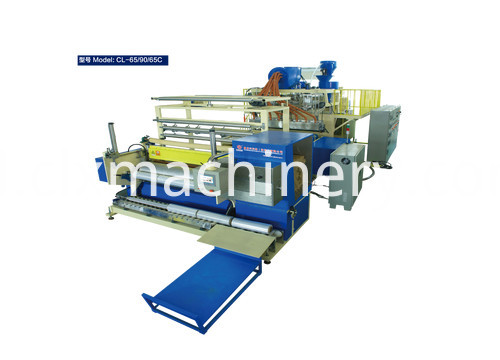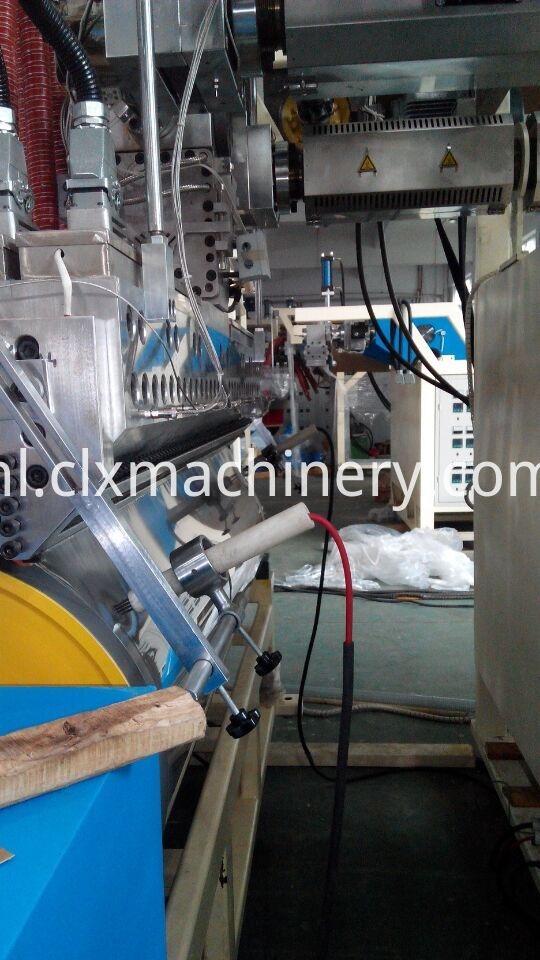 Functies
1. hele machineonderdelen en elektrische bediening onderdelen zijn gebruikt binnen- en buitenlandse beroemde merk,
die zorgen voor de goede werking, de lage mislukkingstarief.
2. Deze productielijn vast smelten meting pomptechnologie en hoge precisie druk sensorsysteem,
die kunnen stabiel en effectief om de druk regelen. Het zal zeer verbeteren film horizontale en
verticaal de spanning kracht en anti-lekke band weerstand en maken de film die voldoen aan de hoge eis voor machine verpakking film.
Toepassing
De film kan worden algemeen gebruikt in inwikkeling van pallet-verpakking,
opslag verpakking, handmatige verpakking enzovoort.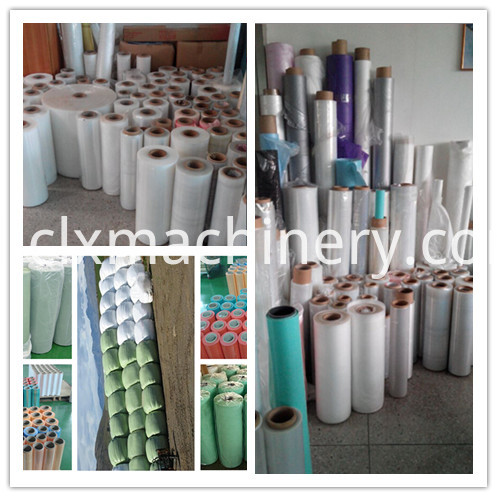 Verpakking:
De verkoper biedt de eenvoudige parel wol met film pakket & houten moederbord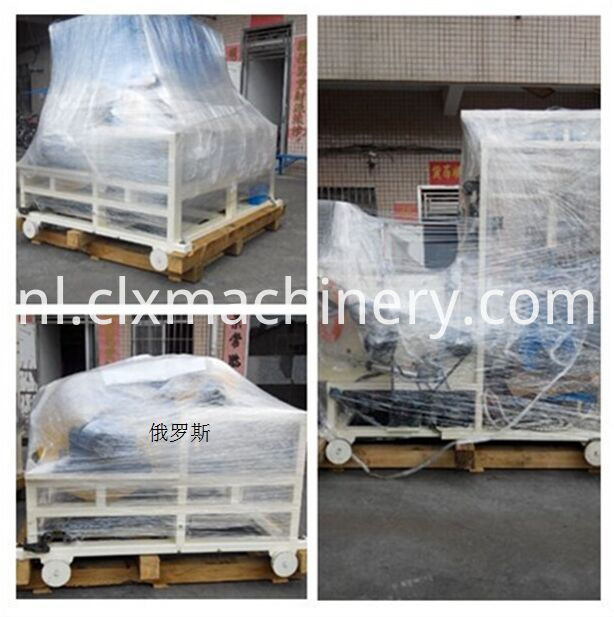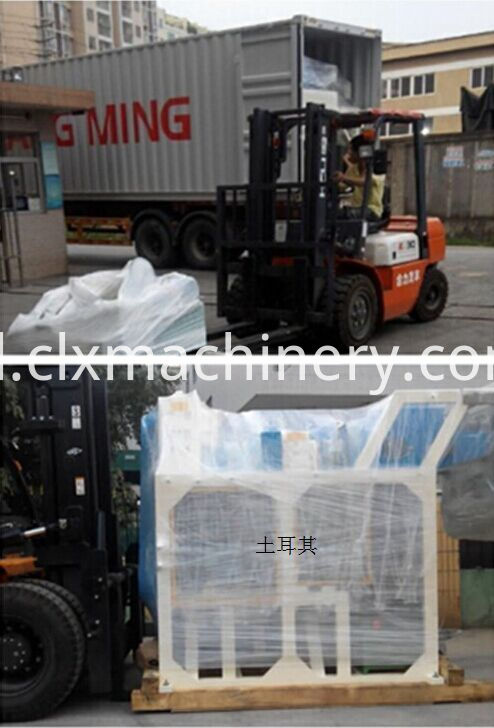 Certificaat :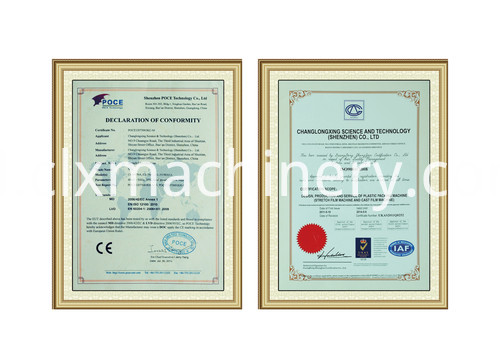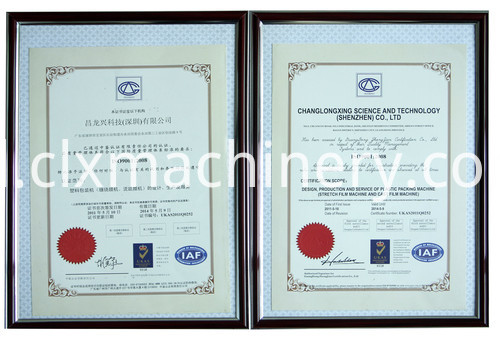 Serviceteam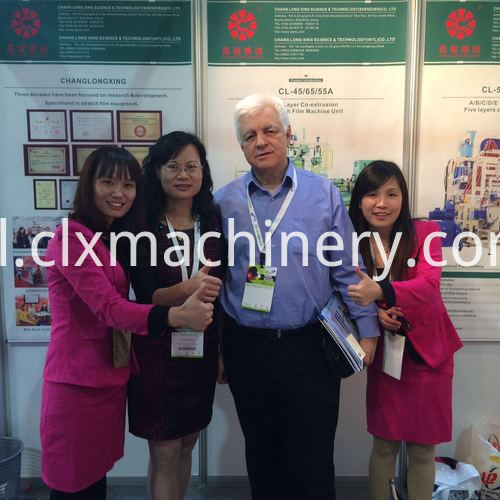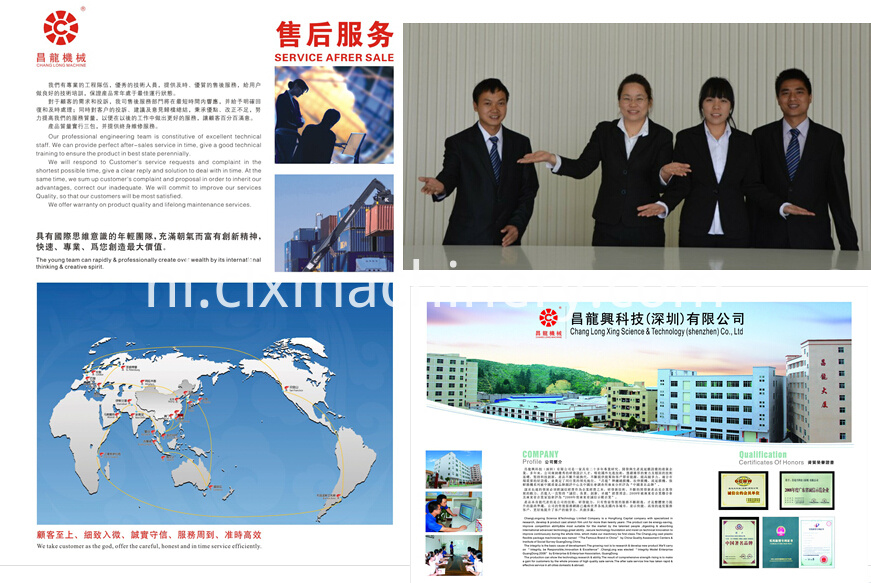 Garantie periode en testprocedure:
De verkoper biedt vrij het beslag tijdens de garantie 12 maanden met het onderhoud voor eeuwig
wanneer de apparatuur wordt getest OK. (Menselijke factor en kracht irresistant factor uitzondering.)
De verkoper biedt het debuggen en de instelling, de verkoper gratis om ongeveer één week training te geven
, maar bieden de round-trip ticket, andere reiskosten moeten betaald worden door koper.
Product Categorie : Rekfoliemachine > 1500 mm rekfoliemachine