Drie laag PE co-extrusie CL-65/90/65A machines rekfolie
Productbeschrijving
:
1. dikte aanpassing toepassingsgebied:10µm-50µm;
2.Diameter schroef: 65/90/65 mm
3. breedte van effectieve film: 1 500mm(max) of 3 * 500 mm;
4. structuur van film lagen: A/B/C of de a/c/B/C/A Co geëxtrudeerd;
5. de fit materiaal: LLDPE;
6. extrusie capaciteit (max): 250kg/h.
7. lijnsnelheid: 150m/min
8.algemene Dimensions(L*W*H): 9.6 * 4.6 * 4.4 m

9. totaalgewicht: 16T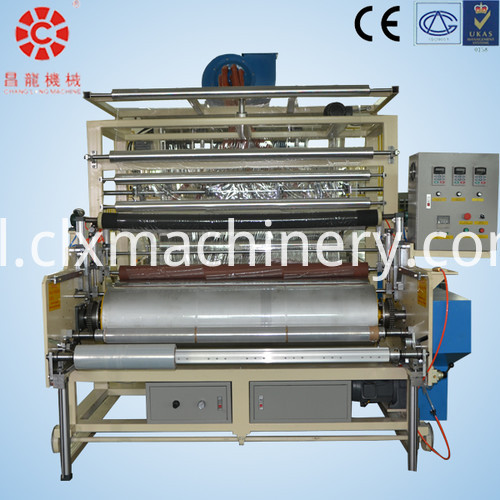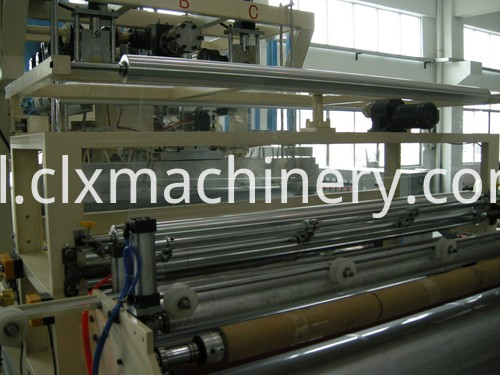 Functies
1. de legering schroef neemt speciale mengen raffinage functie en hoge plasticiteit ontwerp,
Deze unit bestaat uit de invoer statische staat mixer om goede plasticiteit en hoge kwaliteit output.
2. het kronkelende systeem toepassen lucht mes online apparaat, welke automatisch kan knippen film van verschillende dikte.
Workshop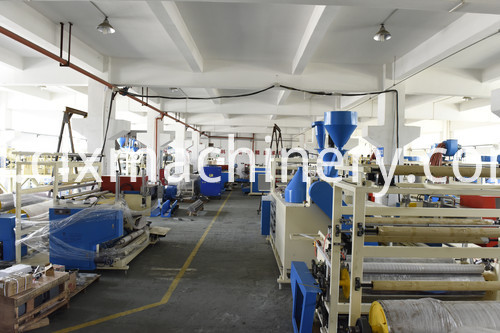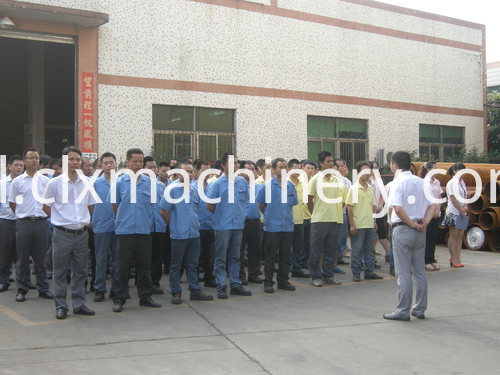 Toepassing
De film kan worden algemeen gebruikt in inwikkeling van pallet-verpakking,
opslag verpakking, handmatige verpakking enzovoort.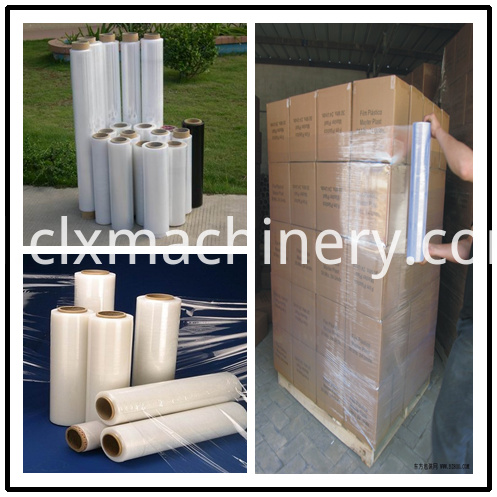 Verpakking:
De verkoper biedt de eenvoudige parel wol met film pakket & houten moederbord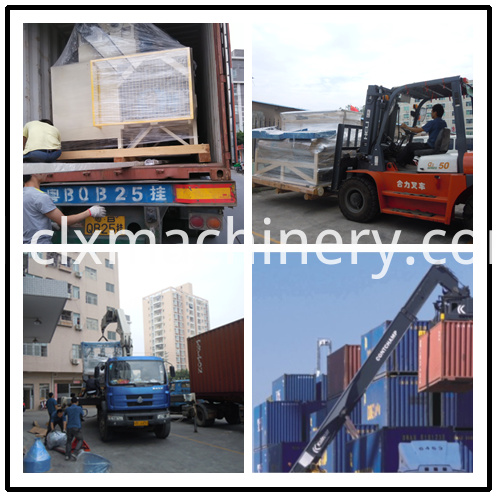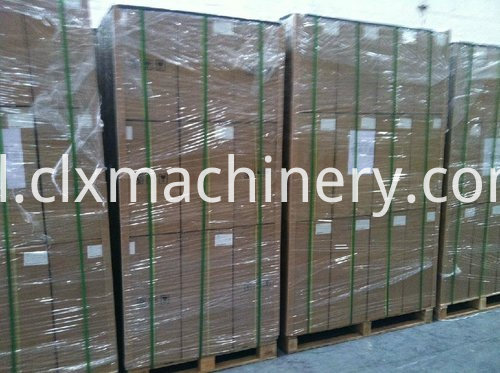 CERTIFICAAT :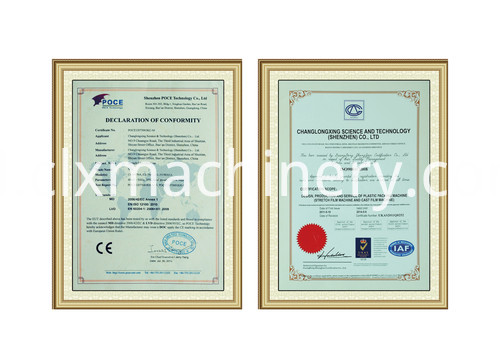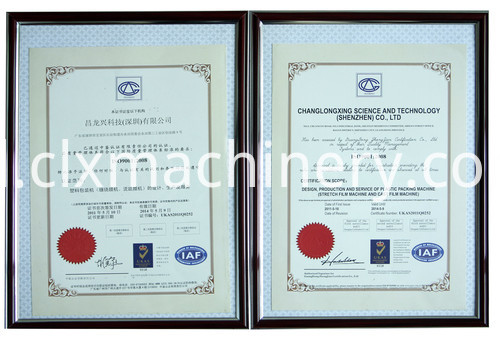 Serviceteam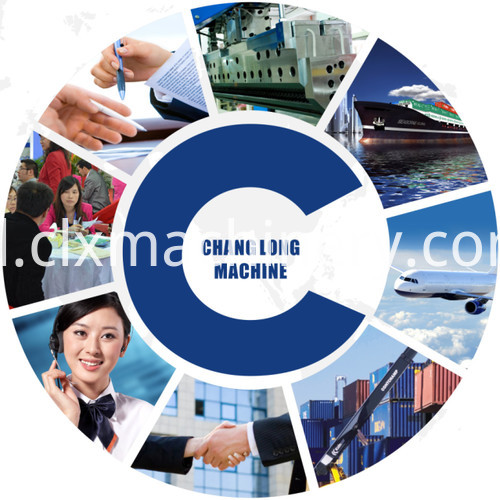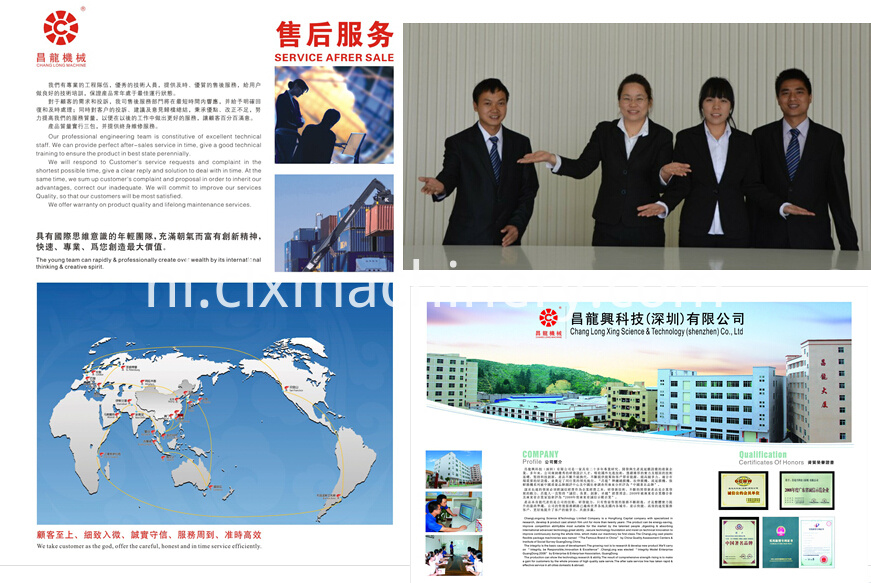 Garantie periode en testprocedure:
De verkoper biedt vrij het beslag tijdens de garantie 12 maanden met het onderhoud voor eeuwig
wanneer de apparatuur wordt getest OK. (Menselijke factor en kracht irresistant factor uitzondering.)
De verkoper biedt het debuggen en de instelling, verkoper gratis te verstrekken van ongeveer twee weken training
en bepalen de round-trip ticket maar andere reizende kosten moeten worden betaald door koper.
Product Categorie : Rekfoliemachine > 1500 mm rekfoliemachine